WEATHER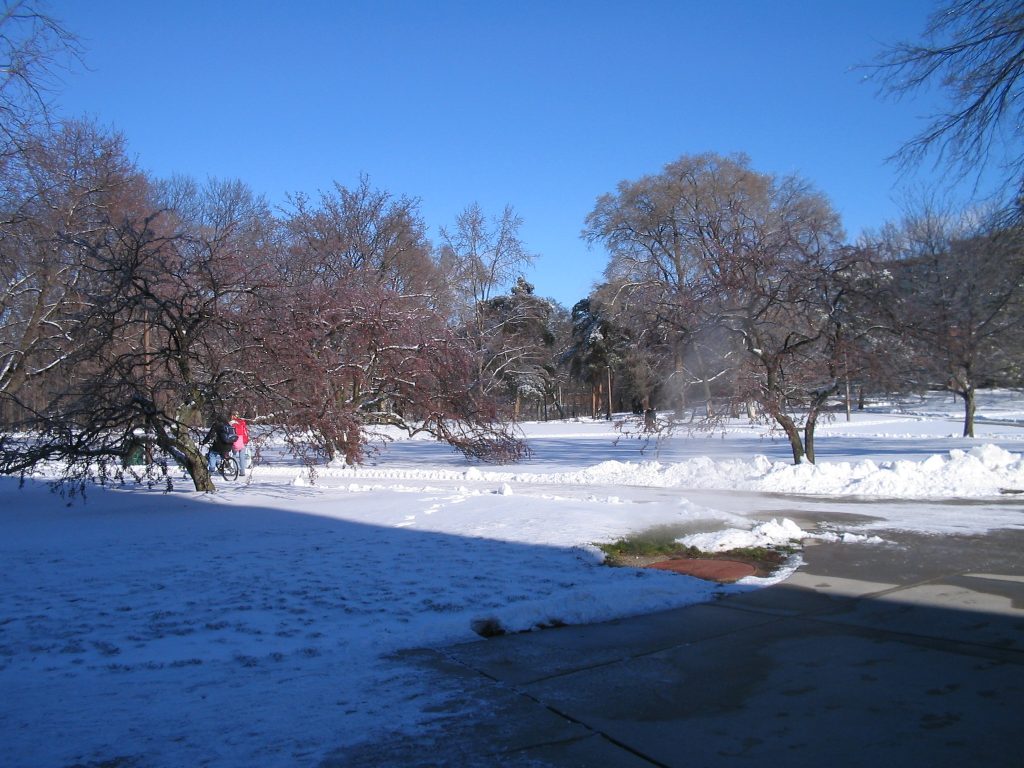 Most people agree–the weather here can be very frustrating. Winter is long and unpredictable. Sometimes it's cold with a lot of snow, sometimes it's relatively warm and mild. Take advantage of the good weather in the first couple of months here! Check out many weather averages for East Lansing.
Severe Weather Alerts
Flood Warning
These are usually not severe unless you are driving. Sometimes sidewalks are flooded, especially near the river.
Thunderstorm warning
Stay inside away from windows
Tornado watch (Conditions are right for a tornado, but none have been sighted.)
Move to a designated shelter. Pay attention to weather announcements.
Tornado warning (A tornado has been seen in person or on radar)
A tornado siren will sound.
Take cover immediately
Go to a room with no windows (bathrooms, closets)
Keep a radio or TV on so you can stay informed
Snow storm/Blizzard (usually there is advanced warning)
Watch the weather forecasts regularly. Check with MSU website. MSU has only closed because of snow 5 times in its history. All other K-12 schools might be closed, but MSU rarely does. However, be aware that students might have a difficult time getting to class if there is a heavy snow storm. In snow and ice, be very careful walking and wear good boots with deep treads.