2022-2023 Fulbright FLTAs at Michigan State University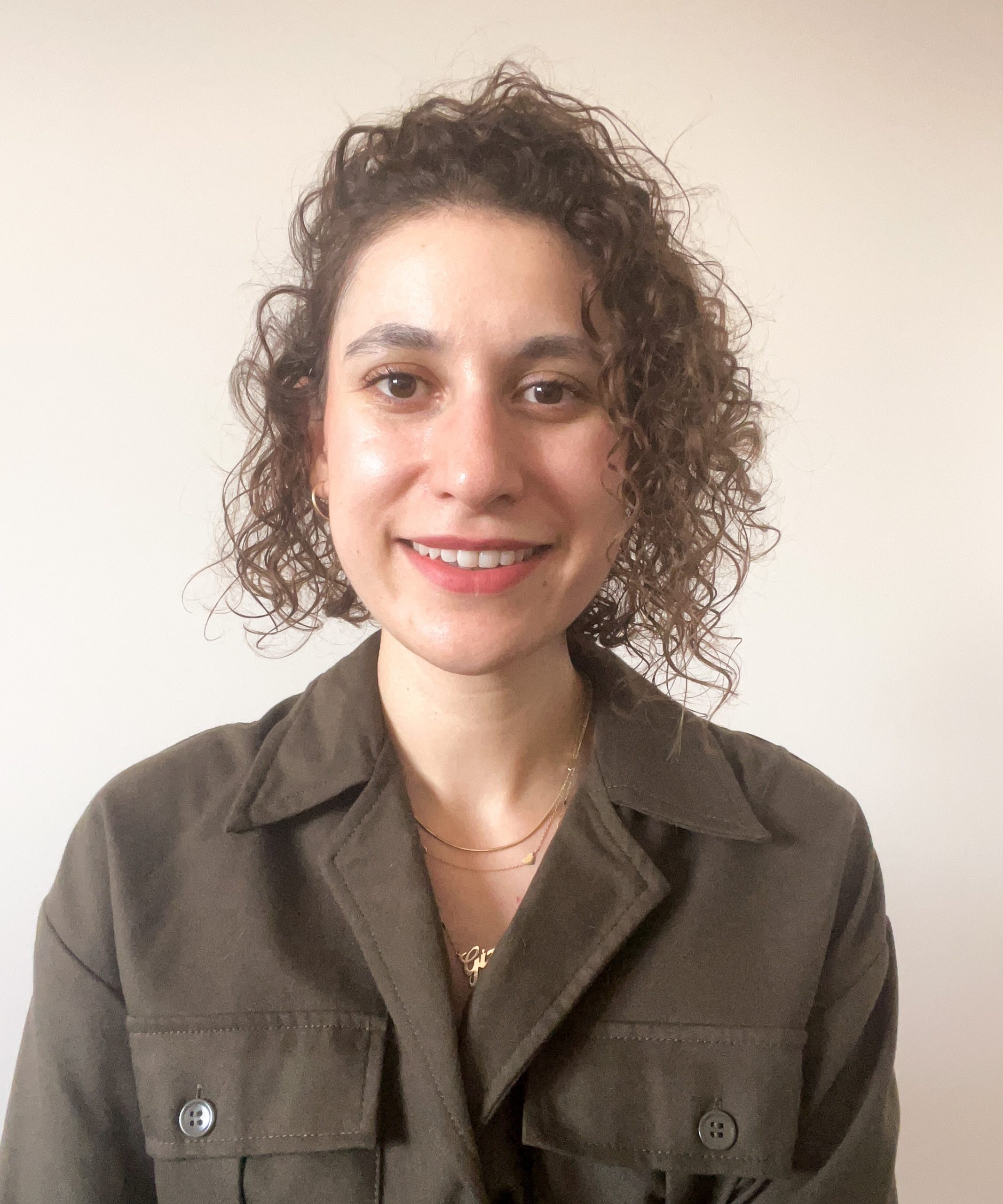 Ms. Gizem Akcor, Turkey/Turkish
Ms. Gizem Akcor graduated from Middle East Technical University majoring in English Language Teaching (ELT), as the top scoring student of her department. She holds a master's degree and is currently continuing her PhD studies in ELT at Hacettepe University. During her undergraduate education, she studied at Middlesex University in London as an exchange student with the Erasmus program. After her graduation, she worked in Muravera (Sardegna/ Italy) as an assistant EFL teacher with the Comenius scholarship program for an academic year. Since 2014, she has been actively teaching in higher education as an EFL instructor. Besides her teaching experience at both private and state universities, Gizem worked as a research assistant in the ELT program for around four years and she took some administrative responsibilities during her career. She is very proficient in teaching basic English courses. In addition, she enjoys teaching ESP courses and has some experience of teaching Nursing English, English for psychology students, and Business English. She also has a certificate of teaching Turkish as a foreign language and has taught a wide range of departmental courses (e.g., Approaches to ELT, Teaching Integrated Language Skills, Research Methodology, New Trends in ELT, etc) in the ELT program. Her experience with pre-service teachers while mentoring them during teaching practice courses helped her realise her utmost desire: being a teacher trainer. In her free time, Gizem enjoys arts and crafts, theatre, reading, watching movies, taking long walks in nature, and doing pilates. While at MSU, she wishes to enjoy her experience to the fullest, contribute to the multicultural MSU identity at her best, and better inform herself about the best practices and approaches regarding diversity and inclusivity issues.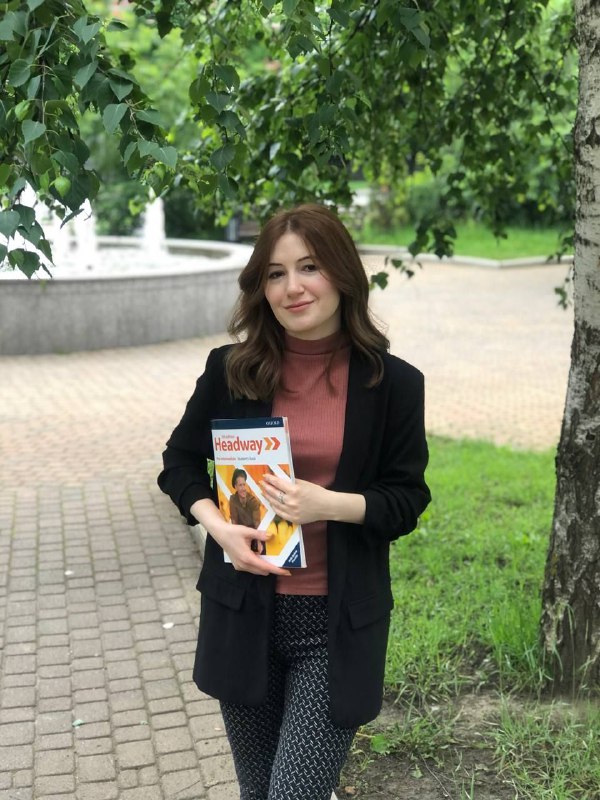 Ms. Madina Dokhova, Russia/Russian
Ms. Madina Dokhova graduated from Kabardino-Balkarian State University majoring in Philology (Teacher of English) with an honors degree. Constantly working on her professional development, she has worked in public schools as well as private language schools. She cares about her students and believes that building rapport is essential. She is very sociable and easy-going. She aims not only to teach a language, but also to broaden students' horizons and help them view the world from a different perspective. Growing up bilingual (Russian and Kabardian) taught her the importance and the beauty of cultural interaction, and she is always looking forward to new experiences with different cultures.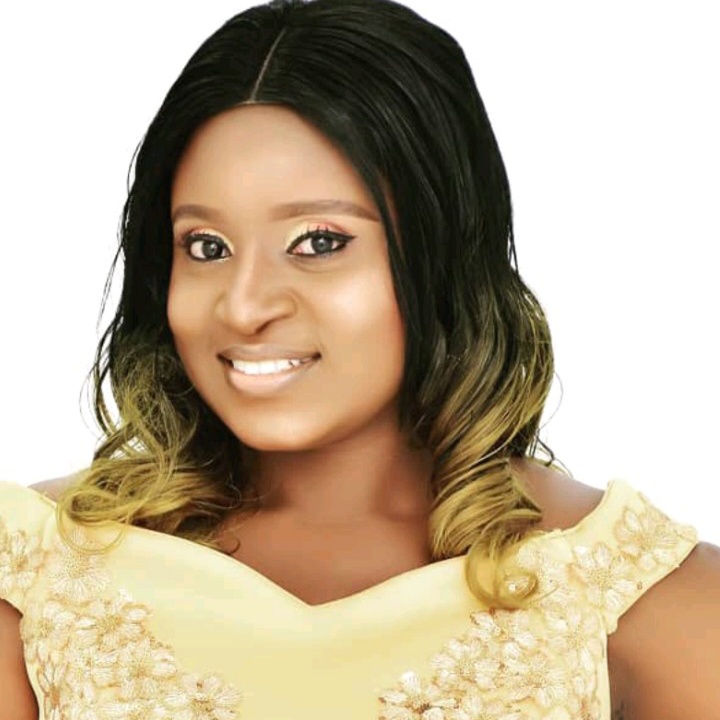 Mrs. Oluwaseyi Fasunhan, Nigeria/Yoruba
Mrs. Oluwaseyi Fasunhan earned her Bachelor's Degree in African Language, Literature and Communication Arts from the Lagos State University as the best student in the Faculty of Arts. In addition, she graduated as the top of 1% in my Master's Degree where she majored in Yoruba Literature at the University of Ibadan. She has taught Yoruba language to secondary school students, worked as a translator and interpreter in various fields, and been an advocate of girl-child education for years. Mrs. Fasunhan loves to cook, listen to music and watch comedy skits in her leisure time. She is very hopeful that a Fulbright experience will be a lifetime experience which will advance her career and promote communication/connection between United State of America and all participating countries.

Mr. Yakubu Bitrus Gali, Nigeria/Hausa
Mr. Yakubu Bitrus Gali has a Bachelor of Art (B.A.) degree in Linguistics and English from university of Maiduguri, Nigeria; and a Master of Art (M.A.) degree in General Linguistics from Bayero University, Kano, Nigeria. He is a researcher focusing on linguistics with a particular interest in the study of Chadic languages. He also teaches English grammar to undergraduate students at the Department of English and Literary Studies of the Federal University of Kashere, Gombe state, Nigeria, and serves as a member of the curriculum review and the coordinator of the language laboratory of the department. Mr. Gali loves to share his culture with people and meeting new people from different linguistic backgrounds He is looking forward to having a wonderful experience at MSU.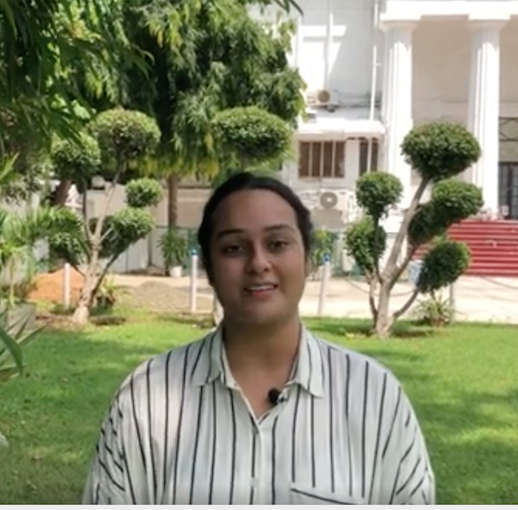 Ms. Aishwarya Gupta, India/Hindi
Ms. Aishwarya Gupta works as a Ph.D. scholar (finishing on 31st July 2022) studying Linguistics, combining humanities and social sciences at the English and Foreign Languages University, Lucknow, Uttar Pradesh, India. She has a gold medal in her Masters in Linguistics, and her academia focuses on interdisciplinary studies of discourse analysis, rhetoric, cognition, educational pedagogy, and international relations. Being a vital member of the Linguistic Society of India (LSI) and America (LSA), her works have been published in reputed journals and featured in national and international conferences and workshops.
She is passionate about the 2030 Agenda for Sustainable Development and has drafted the United Nations UNCTAD Youth Forum Declaration 2021 alongside being a facilitator, speaker, and initiator of its Youth Network, amongst other interactions with the Ambassadors of many countries through India's Confederation of Young Leaders. Being a keen learner, she always hooks herself to relative courses online. She speaks Hindi, English, and French. While her research demands extensive time, she enjoys cooking and plays Lawn Tennis while holding a national stature professionally. While at MSU, she looks forward to an insight into the larger community of cross-cultural linguistic knowledge that would give impetus to her existing language methods alongside developing as a future educator.
Ms. Sumaiya Haque, Bangladesh/Bengali
Ms. Sumaiya Tasneem Haque is a Bangladeshi academic, with a BA and MA in English from Brac University, Bangladesh; and an MA in Postcolonial Literary and Cultural Studies, from University of Leeds, UK. Ms. Haque is a lecturer in the department of English and Modern Languages at North South University, Dhaka, Bangladesh. She has taught graduate and undergraduate courses like EAP (English for Academic Purposes) and Introduction to Literature. She has also organized multiple academic activities like poetry recitation, debate, and short story contests. Ms. Haque had also been the coordinator for the 21st Asian Youth Forum hosted by Kyoto University of Foreign Studies at Kyoto, Japan. She is also trained in Indian Classical and Tagore songs, she performed in several national TV and appeared in various TV channels and social media in Bangladesh to inspire women and disabled community. November 2021, Ms. Haque was recognized as one of the 50 notable women of Bangladesh for the extraordinary service and dedication to one's profession and for the participation in the documentary film 'Bongokonnar Tantprem' by Hernet TV.
Ms. Candice Faye Kristen Lleses, Philippines/Tagalog(Filipino)
Ms. Candice Lleses is an associate professor and community builder at the University of Mindanao, Philippines. She holds a TESOL certification from Arizona State University and a master's degree in English from the Ateneo de Davao University where she did her thesis on child sexual exploitation and identity in Philippine news media. She is a public speaker at heart and has competed and won various debate and public speaking competitions in Southeast Asia. She is active in advocacy work and cultural/educational exchanges.  She speaks three languages and is a native speaker of Tagalog and Cebuano. As an FLTA at MSU, she aims to establish meaningful relationships in academic and cultural spaces between the Philippines and the US by expanding her network in and beyond academia. She loves competitive debating, advocacy work, and cats.

Ms. Po-ching Lu, Taiwan/Chinese
Ms. Poching Lu graduated from National Taiwan University in Taipei, Taiwan, with a BA in Business Administration. She worked as an auditor and a project manager for around 10 years after graduation. With the passion for language learning and culture sharing, she became a Mandarin teacher in 2016. She has been teahing Mandarin for over 5 years, and currently is studying her master degree in Chinese as a Second Language. So far, her teaching experience was mainly with Japanese students. She has enjoyed her students and received plenty of positive feedback from them. This encouraged her to continuously strengthen her teaching skills and learn different cultures. She also made up her mind to commit herself to teaching Mandarin as a life career. She believes in the vision of the Fulbright Program – "A world with a little more knowledge and a little less conflict", which will always motivate her to keep going.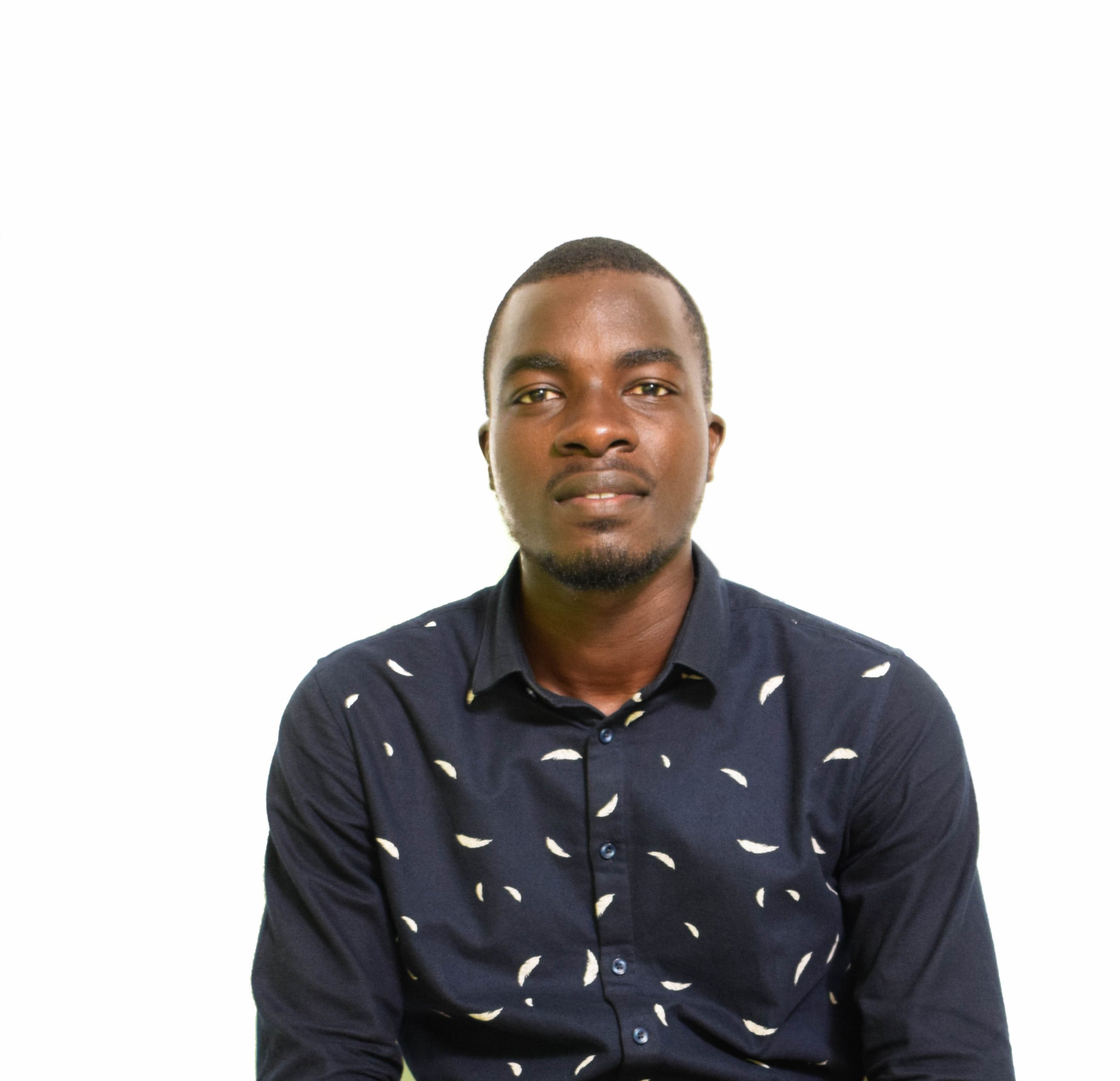 Mr. Edwin Owade, Kenya/Swahili
Mr. Edwin Owade is a young, creative, and qualified second language teacher of English and Communication. He graduated from Kibabii University, Kenya, with a bachelor's degree in Education (Arts) and majored in English and Literature. Edwin is a bilingual who possesses experience in teaching a second language. He has taught both in high schools and tertiary institutions. Currently, Edwin teaches at the Kitale National Polytechnic English and Communication skills. He is a pioneer lecturer in Competence-Based Education and Training (CBET) for the technical institution. Besides teaching, he is also a National Examiner in Communication Skills. Edwin is passionate about Education, Communication, and performing arts. Having been a Thespian, he currently serves as a Co- patron of the Kitale National Drama team. Additionally, he is a budding poet and a lover of Literature who intends to teach Swahili in an innovative, creative way while employing new techniques.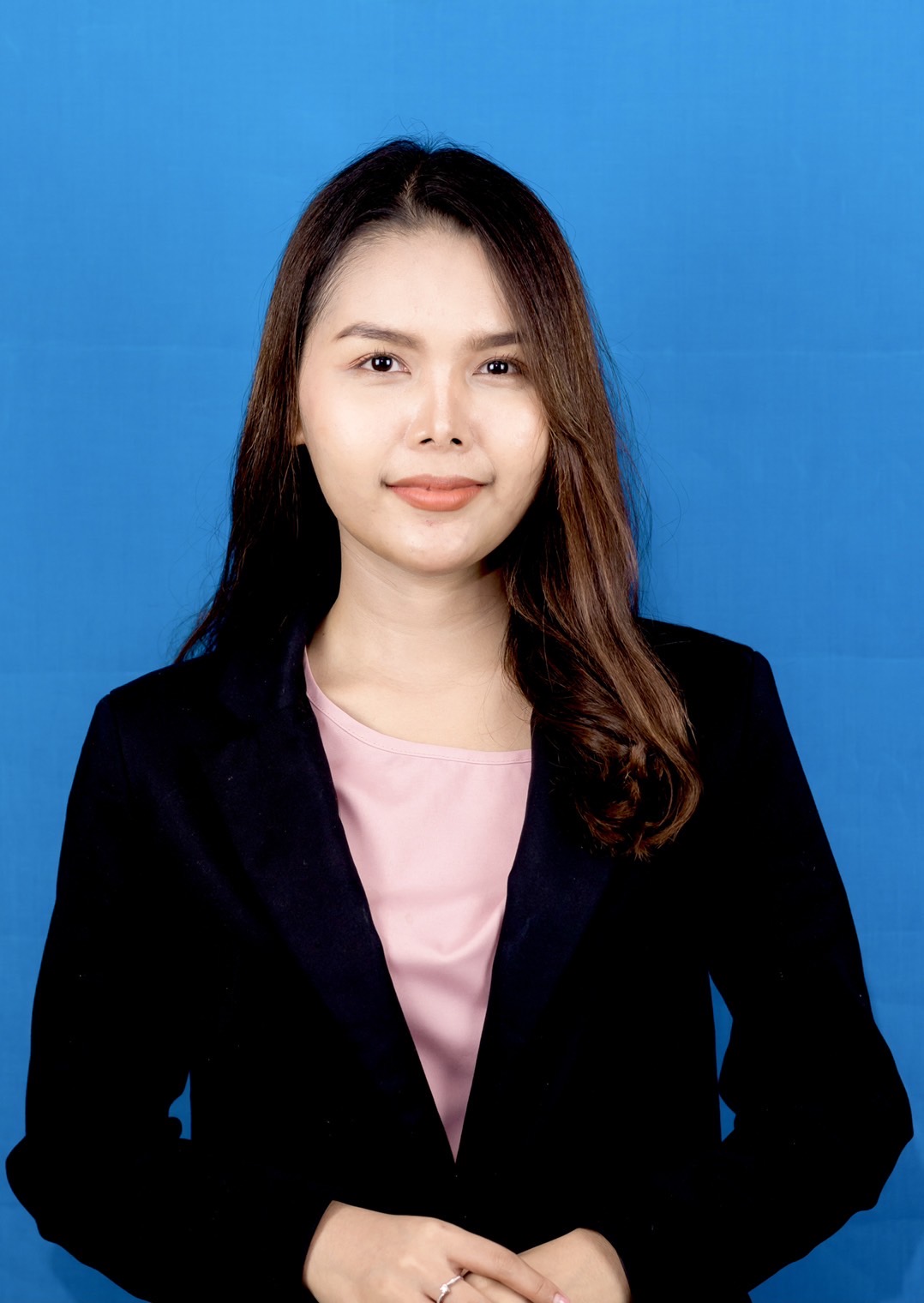 Ms. Netchanok Sunyakul, Thailand/Thai
Ms. Netchanok completed her master degree in Teaching English as an International Language in Hat Yai, Thailand. While studying a master degree, she spent some time teaching Thai to international classmates who came from Indonesia, China, and Cambodia. After working as a part-time Thai teacher, she then realized that she would like to continue to develop her Thai teaching skills to foreigners. She confidently believes that she could get along well with university students and coworkers since she is now working at a university in Thailand. One of the biggest attractions at MSU to her is that she will have a great opportunity to be Thai assistant teacher. Furthermore, she thinks she would enjoy living in the beautiful and friendly environment there. She hopes to succeed with excellence work.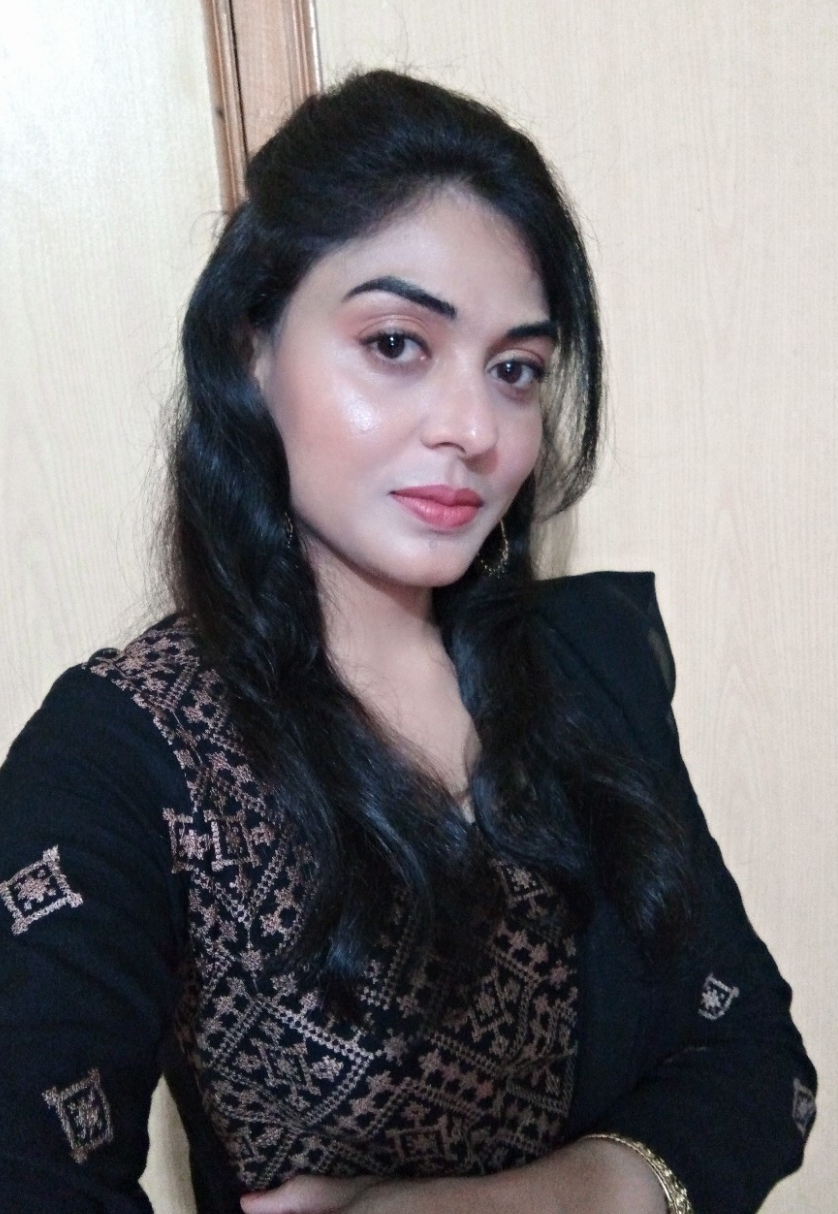 Ms. Humera William, Pakistan/Urdu
Ms. Humera William completed her MA in English Language and Literature from International Islamic University Islamabad and joined Punjab Higher Education Department as a Lecturer to teach English at intermediate and graduate levels. She later earned the degrees of Bachelor of Education and MPhil in English Literature. She has good experience in organizing different competitions among students at the college level and also has served as a career counselor to students. Fulbright is a milestone on the journey of fulfilling her desire to explore global diversity, improve her skills as a teacher and grow as a universal citizen. She believes that her experience at MSU will enable her to broaden the new horizon of learning for her students.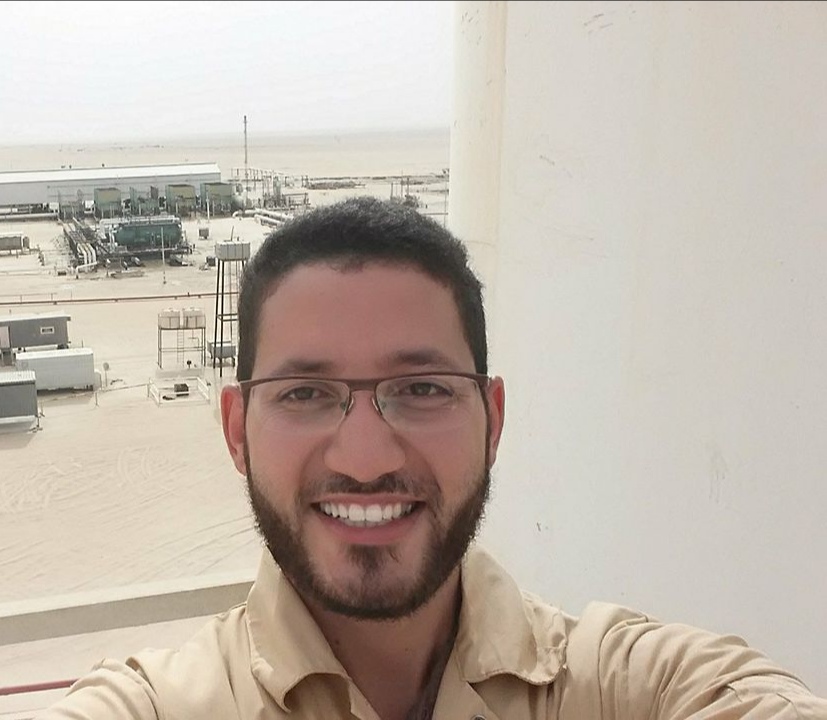 Mr. Ahmed Yahia, Libya/Arabic
Mr. Ahmed Yahia is finishing his M.A. degree in applied linguistics in Tripoli. He is currently working as an English language teacher and a training consultant. He arranges training courses in many different areas. He believes that teaching is a noble career whose benefits live on and never die.
Mr. Yahia is very social and energetic. He is a community activist and a boy scout leader. To him, life is more about being there for others in times of need. With the FLTA program he is hoping to share more about his culture and language to help students develop a better understanding of the Arabic language and culture through the eyes of the native speaker.